Every Tue night, Eddie Scheer hosts The Tuesday Night All Stars @ The Corrib Pub in Brighton Center, featuring a revolving cast of New England's BEST Blues, Roots and R&B musicians in a spontaneous and fun setting.  It's become THE mid-week place to be for live music.  The shows are free, the food and drinks are great, and you never know WHO will show up!
If you'd like to sign up for the Tuesday Night All Stars emailing list and receive more info. on specific shows, just send an email to tueallstars@thelovedogs.com with the words "Sign Me Up" in the subject line.  You can also check out the Tuesday All Stars facebook page facebook.com/tuesdayallstars where we regularly post pics and video from our Tue night soirees!
Here's this month's lineup: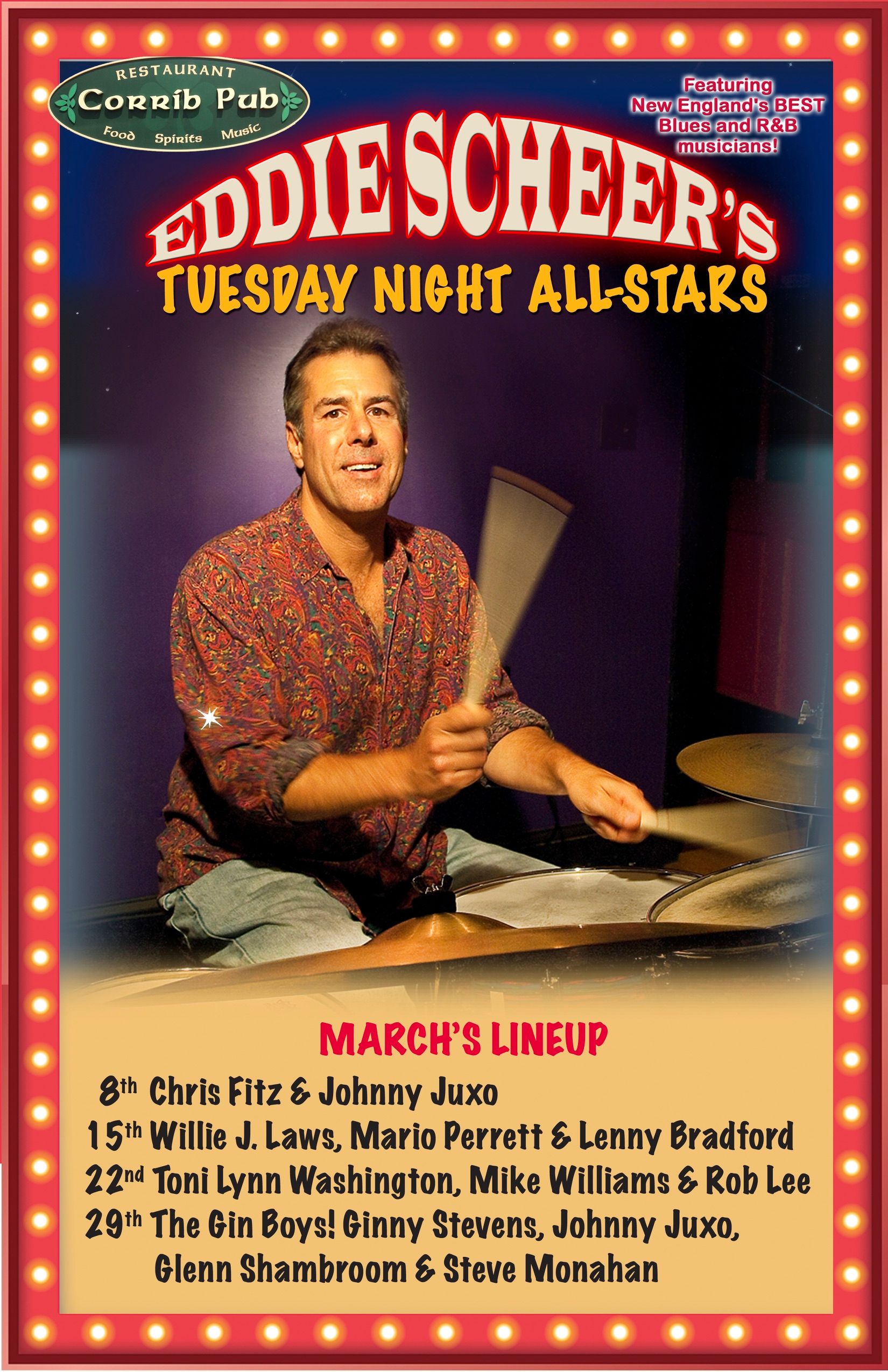 Previous events
We love this unique venue in downtown Maynard, Awesome sound and room to dance!
A terrific afternoon of music, as we're joined by our great friends Cheryl Aruda's Dirty Blonde Band and special guest Bobby Gus - and it's all FREE!!
Join us this Saturday as we celebrate Labor Day weekend at this legendary venue on Nantasket Beach. Bring yo' dancin' shoes!
https://www.facebook.com/TheLoveDogs/